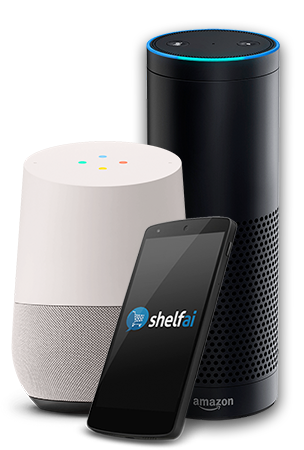 E-COMMERCE JUST GOT SMARTER
Empowering retailers to engage directly with their customers
Scroll down to find out more!
Amazon Alexa is a trademark of Amazon Technologies, Inc.
Google Home is a trademark of Google Inc.
E-COMMERCE, BUT NOT AS YOU KNOW IT
B2B multimodal, device agnostic, conversational e-commerce platform
for retailers

Enabling incumbent retailers to take advantage of Amazon Alexa & Google Home
Providing the most adaptive and personalized shopper experience
Shopping online anytime, anywhere, by speaking to a smartphone or virtual assistant
Dramatically decreasing shopping cart abandonment
1-to-1 marketing communication
Leveraging loyalty programs
SHELF.AI MAKES BUYING EASIER FOR YOUR CUSTOMERS

Employs cutting-edge technological tools of artificial intelligence and machine learning
 Learns shopper behavior and preferences from
past purchases
 Provides contextual knowledge and ensures
semantic precision
 Cross-references shopper purchase history with retailer's product catalogue at each interaction
 Comprises analytics for business intelligence
 Perfect match between spoken words
and desired products shown to shopper
 Improves promotional performance
 Boosts online sales conversion
Shelf.AI brings you the future of retail today, changing the paradigm of e-commerce
Integrates in existing e-commerce architecture (backend integration)
with Oracle, IBM Websphere, SAP Hybris, DemandWare, Magento…
MORE THAN 10 YEARS OF EXPERIENCE IN RETAIL TECHNOLOGY AND ARTIFICIAL INTELLIGENCE
ABOUT US
Shelf.ai is a shopping platform unlike any other. An exciting new Xarevision investment, Shelf.ai is an artificial intelligence-based system that has been carefully tailored using more than 10 years of firsthand experience in retail, AI and online/mobile business ventures. It can help your business reach more customers, complete more orders, and build stronger, more loyal customer bases.
If you're looking to move beyond the brick and mortar by leveraging high-value analytics and big data, enhance your business intelligence and conversion rates with Shelf.ai—the pinnacle of business intelligence.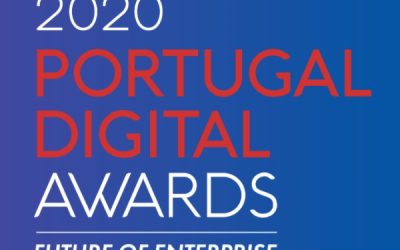 Among 350 other candidates, Siga has won the award for best retail project at the Portugal Digital Awards 2020. Read the full article here (portuguese). Sonae's app Continente Siga received the "Best Retail & Distribution Project" award at the...
read more
This project has received funding from the European Union's Horizon 2020 research and innovation programme under grant agreement No 782829
Selected by the UTEN Global Startup Program, powered by The University of Texas at Austin
CONTACT US
Address:
Rua Oliveira Monteiro 80
4050-438 Porto, Portugal
Phone: + 351 22 0933931 (Call to national fixed network)
E-mail: info@shelf.ai